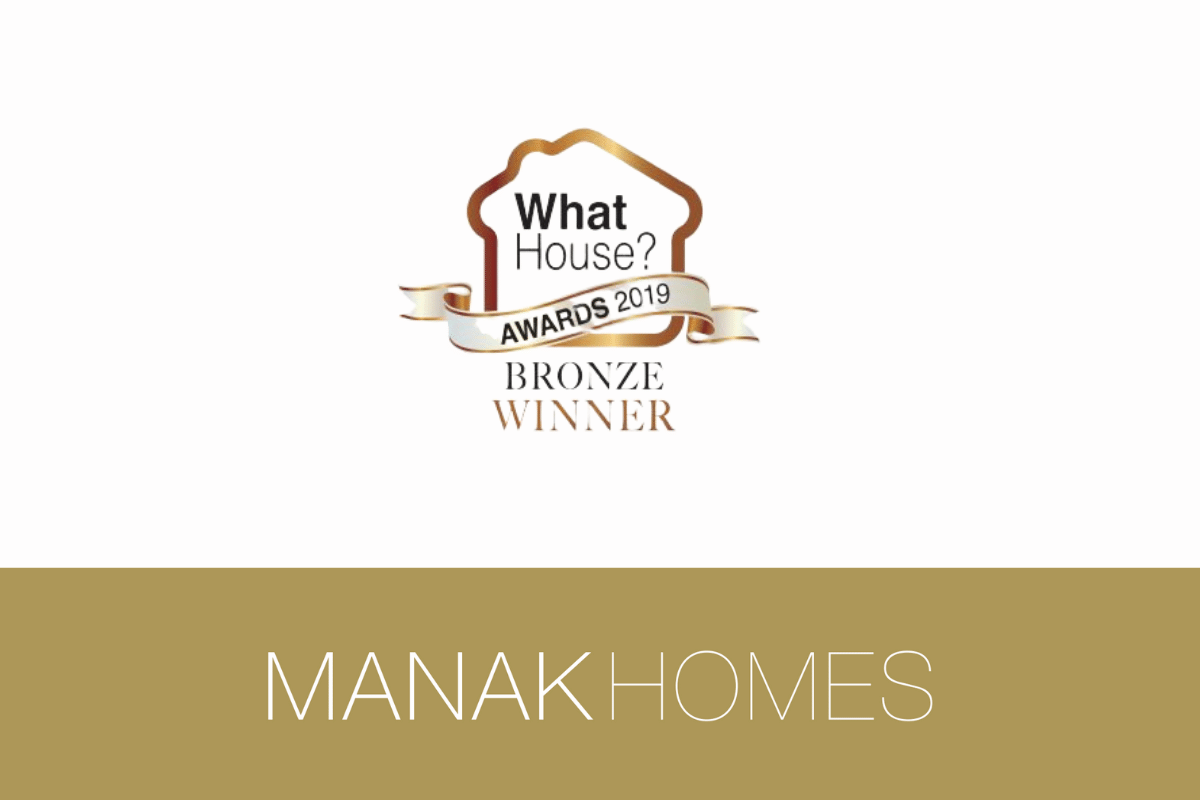 Manak Homes were honoured to pick up a prestigious award for Best Luxury Home at the WhatHouse Awards 2019.
The judges commented the following:
Manak Homes Woodside Place is a house for social interaction and a sense of belonging. Set over four floors, with a lift for accessibility, it has a layout that encourages residents to spend time together, whether in the extensive living space, the cosy sitting room or top floor prayer/meditation/quiet room. The staircase is a curved work of art, bordered by polished concrete capped with a long, smooth handrail concealing two 20m lengths of LED lighting. Dropping down through the centre is a profusion of warmly coloured, glass lightshades. The level of detail extends to the doors, which are custom made in tinted black American walnut with nickel inlay. The main living space has a bespoke fireplace below a media wall, and floor-to-ceiling glazed panels that open out to the garden, which leads to woodland where Manak Homes has created winding paths through mature trees. The main family kitchen features Zebrano cabinets, stone worktops and antique bronze mirror splashbacks. A separate kitchen, accessed separately from the side of the house, ensures all cooking odours are contained, away from any living spaces. A lower ground floor features an indoor pool, entertainment lounge and a tiered cinema. Woodside Place is designed with attention to detail and a sense of cohesion. Manak has thought of almost everything, including a matching dog kennel – complete with underfloor heating.
https://www.whathouse.com/awards/manak-homes/