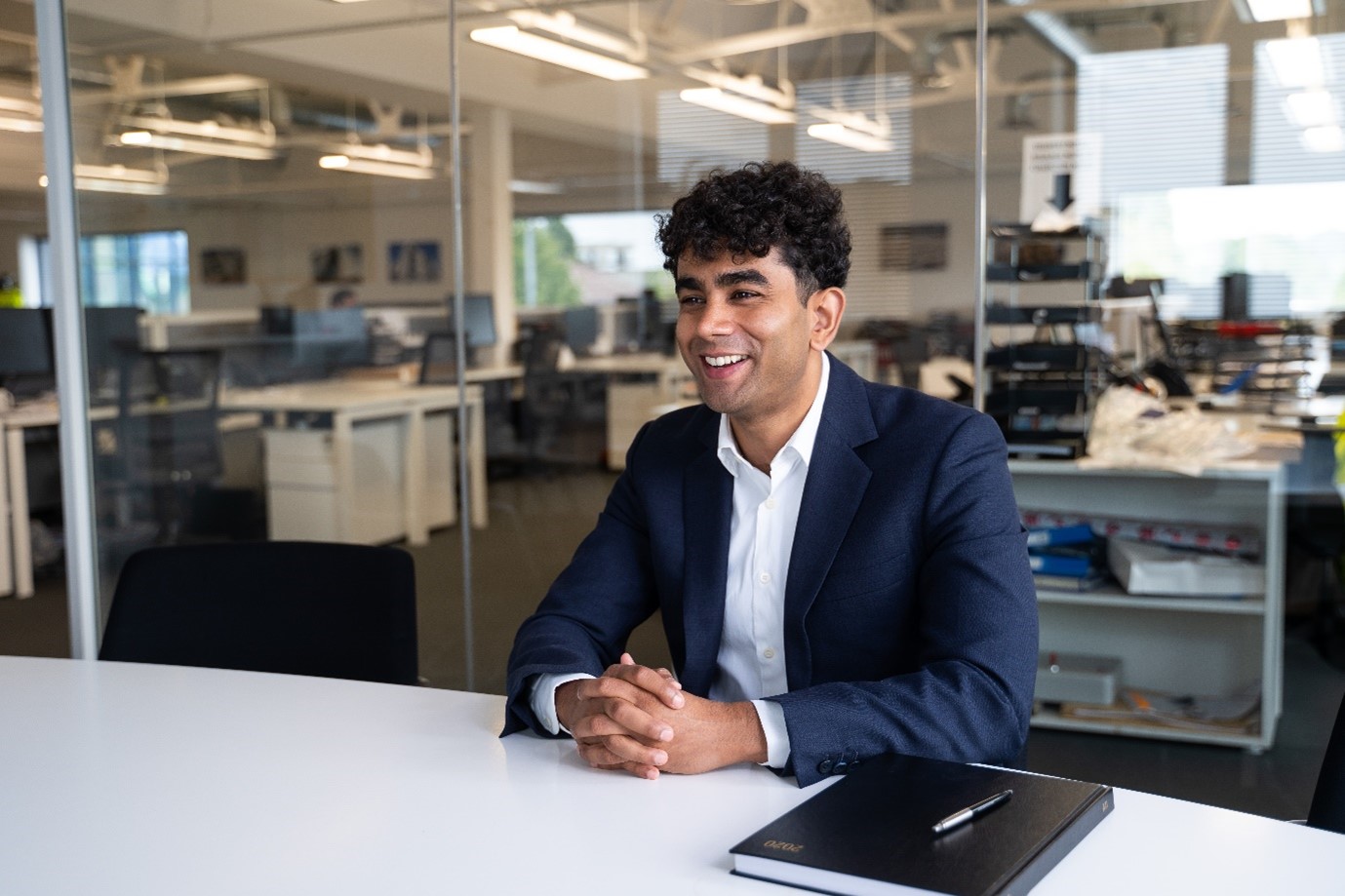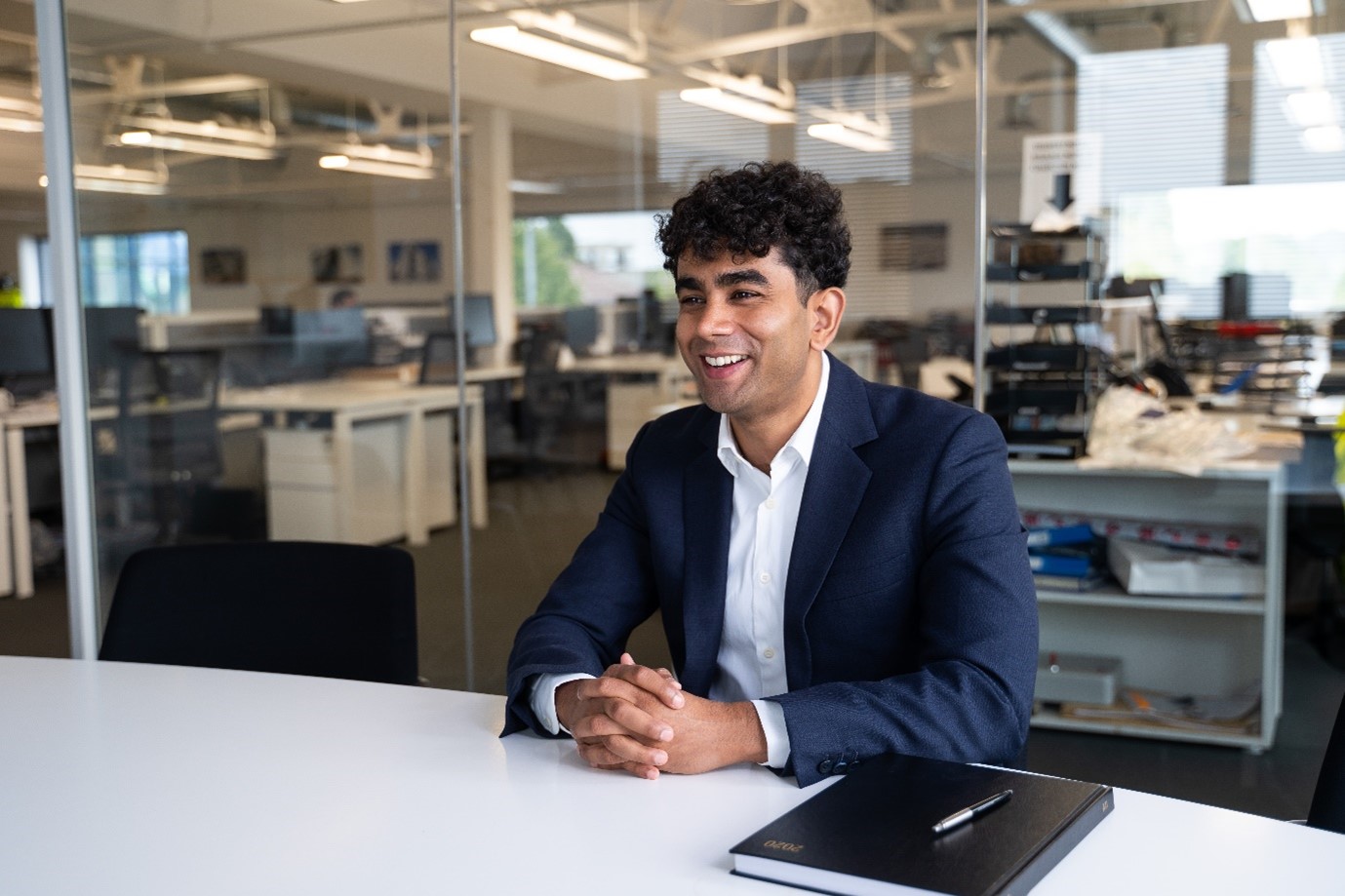 Gagan Manak, Director, Manak Homes
Gagan Manak is Director of Manak Homes, an award-winning, family-run home builder that specialises in developing residential communities in London and the South East. Founded in 2019, Manak Homes is on a mission to build design-led, beautiful homes fit for the modern-day needs of today's customer.
In this interview from his South East London office, Gagan talks about why his family expanded into developing, his passion for delivering the absolute best standards in customer service for home buyers, and the company's unique approach to house building.
---

Hi Gagan, tell us more about you and your company.
Gagan Manak: We are a family-run property development business operating across London and the South East, and we specialise in building new, high-quality residential communities that are fit for the needs of today's homeowners. Our focus is to create modern developments that are built and designed to an exceptional standard and are practical to live in.
As a family, we have been involved in the industry for the best part of 50 years. In fact, I can remember at an early age visiting construction sites across London at the weekends with my dad and brother. After finishing school, I went on to study Civil Engineering at the University of Warwick and then completed my Masters in International Real Estate and Development at UCL.
As part of my role, I'm involved in different areas of the business, which is one of the reasons why I enjoy it so much. One day I am speaking with landowners and agents about sourcing new developments, and the next I'm working with our designers on our latest project.
And what was the inspiration for founding Manak Homes?
GM: We have been involved in the industry for some time. In fact, 2020 marks our 20th anniversary of ownership of Stanmore, our contracting company which is now one of the UK's largest specialist contractors in the UK.
As contractors, our focus and purpose is to provide the best contracting services for our customers. Our goal is to help developers bring their designs to life, but ultimately, we are only ever involved in one phase of the process.
We have always known what it takes to build great, practical, high-quality homes that people want to live in, but never had the responsibility for delivering that end to end. Through Manak Homes, we are now able to build the type of properties we know customers want to live in.
You have spoken before about putting the customer at the heart of the business. Can you tell me more about that ethos?
GM: It's becoming increasingly hard for many people to get on the property ladder. Buying a house is a huge milestone for anybody, but especially for young and first-time buyers. When else would you be purchasing something in multiples of six digits? For most people, getting a mortgage takes years of hard work. Given this, I think customers want and expect a faultless experience.
Customers want homes that are practical to live in and built to an exceptional standard. They want perfection, and for us, putting the customer at the heart of the business ultimately means delivering a home that far exceeds their expectations.
House building is a long process; we are talking years, not months. At the very start, it is easy to forget about the end user. We put the customer and their needs at the heart of the process – from the beginning when we are sourcing land, right through to handing over the keys to the new owner.
How do you think customers' needs and expectations have changed? And how does this guide your work?
GM: I think at base, customers want homes that are built to a high standard and finish, and are practical to live in. They want to live in beautiful homes, too; no one wants to live in a poorly designed house. I don't think these core requirements will ever change.
Over the last ten years, there has been a real focus in the industry to build homes that promote positive wellbeing. We know that the way a property is designed and built can affect your mental state, so it is important for us to develop in a way that helps people live positive and healthy lifestyles. For example, that means including the provision of outdoor space, communal areas to mix with neighbours, and building in a way that maximises natural daylight.
There's also much more customer and public awareness around sustainability. Today, buyers rightly want properties that are built in a sustainable way, and I believe we as developers have a responsibility to build in an environmentally friendly way.
But what does being customer-centric mean in practice? Can you give me some examples?
GM: There are multiple phases to developing and throughout each stage, we are constantly thinking about what customers want and require from a new home. This starts with location. Sites that have good local amenities close by, a town centre with social venues, access to outdoor space and close transport links are places that appeal to customers.
Once we have sourced a site for development, we invest a significant amount of time and energy to focus on what we want to build with the space we have. First and foremost, we create bespoke designs that maximise space in an innovative and practical way, whilst thinking about outdoor space, communal areas and the size of homes we want to build.
We have three priorities when embarking on new designs:
Firstly, we maximise the space we have in the best possible way to ensure there are sufficient indoor and outdoor communal areas, car parking space, and gardens.
Second, we ensure the exterior of the development is a sensitive and beautiful design that respects the surrounding area.
Finally, ensure each home is purpose-built and practical to live in for all types of customers, from young families through to professionals
Commercial viability is also critical of course, but we are only successful as a business if we build homes that customers want to buy.
Do you think the industry puts a strong enough emphasis on customers and customer service?
GM: I think by and large, most developers do, but like in any industry, there's always room for improvement. This comes back to what I said earlier about the milestone for anyone buying a new house. Customers want to be well looked after and will always vote with their pockets. It is important to me to look after our customers and deliver excellent standards of customer care throughout the whole process.
I believe the most successful brands in the world reach greatness in part because they are able to create unique, meaningful customer experiences, building loyalty with the brand. We are aiming to be one of those brands.
What does being a responsible developer mean to you?
GM: It means being transparent, communicative, and understanding of people's thoughts and concerns. I think it also comes down to building positive relationships with people and engaging with them in a personal and open way.
But it also means something else; developing in a way that respects the local architecture and community, and not building in a way that has no regard for the surrounding area. I am a great believer in the planning process and believe it's there to protect the interests of local communities, not to restrict companies like ours.
How do you judge whether your developments can contribute to the local community in a positive way?
GM: As a business, we only acquire land where we believe our homes can have a positive and long-lasting impact on the local community and economy. There is a lot of demand for new homes, particularly in some boroughs of London, so we will always approach each development on a case-by-case basis to understand what value we can add to the area and the local borough's new homes target.
What are you looking for when you purchase land for new homes?
GM: We look for sites – typically at the smaller end of the scale – where we think we can support the local economy and community, as well as increasing the quality of the existing housing stock for local residents. We look for areas where our homes can increase the standard of housing within the community and become sought after properties for residents.
Ideally, we look for sites with enough room to include private gardens and other outdoor areas, a priority for many customers. Proximity to tube lines, other transport links, supermarkets and schools all play into the decision-making process, too. It's all guided by what we think customers are looking for.
Do you seek developments outside of London?
GM: Our focus now is in the London and South East of England market. Over the long term though, we will look to grow our development pipeline outside of these areas. There are great opportunities in other parts of the Country with ever-increasing demand for quality new homes, particularly in some of the larger cities of Manchester, Birmingham, and Liverpool.
As a new developer, we are really focused at perfecting our unique approach to developing before expanding to the rest of the country.
You are also a director of Stanmore, tell me about that?
GM: Yes, that's right. Stanmore is our other family business, which is one of the few family-owned contractors in the UK with expertise in major areas of construction – from dry lining and facades through to metal work and glazing as well as plumbing & electrical works.
Through Stanmore, Manak Homes is one of the few developers with an in-house contracting arm. This dynamic gives us real, tangible strength as a developer and allows us to control the quality and finish of the final build in greater detail. It's one of the main reasons why we are expanding into developing as a family business, to leverage this key strength.
How are your homes different from anything else on the market?
GM: Our homes are purpose-built to meet the needs of today's customer, sensitively designed, and finished to an impeccable standard. I think what sets our homes apart is the quality of the build. We build to the highest standard using the best possible materials, all delivered by a trusted, reliable, and experienced workforce.
I also think there is a difference between building a collection of properties and building a community. We develop with community in mind; a place that should bring people together in a private and respectful way.
We like to develop large communal areas and concierge spaces, because they become places to welcome guests and act as hubs for neighbours to socialise in.
How does being a family business guide your work?
GM: As a business, our work is very much guided by our core principles and values as a family. We are strong believers in mutual respect and building positive relationships with people, and this extends to the way we work and conduct business.
The whole family is involved in the business day in, day out and we are directly accountable to our employees and customers and never want to become a faceless organisation.
Who else works in the business? Tell me about your team.
GM: I have a small team that works with me across Manak Homes, supporting with customer enquiries, land sourcing, and marketing. Stanmore is a much larger business and has more than 1,500 people engaged across the UK.
Across both businesses, we are lucky to have colleagues who have been with us from the beginning. We have always done our best to give colleagues a positive and happy working environment, providing them with development opportunities. This is something especially important to us.
I am full-time with Manak Homes, running the company from day to day. My dad, primarily spends most of his time on Stanmore, and my brother, looks after our manufacturing and fabrication business. We all have different perspectives on the business, which really adds value to our work.
What are you trying to achieve with Manak Homes and more widely, your family business?
GM: What motivates me is creating value – whether that be in the business, economic or social sense. I want to create new homes that of course fill a demand in the market, but homes are very personal. They are not just bricks-and-mortar buildings with four walls and a roof, they become places that people will call home; a place to raise a family and to make memories.
Creating jobs and supporting the economy is important to me, too. I am a firm believer and proponent in enterprise and entrepreneurship, and support The Entrepreneurs Network, a Think Tank in Westminster.
You recently supported a programme at the University of Oxford, tell me more about that?
GM: That is right. We made a donation in July to the University of Oxford and Universify Education, a UK-based charity that provides further educational experiences to high school students from non-selective state schools. The idea is that it will fund over 100 students to spend a week learning about life as a student at Oxford, focusing on inspiring students from disadvantaged backgrounds.
Sadly, due to Covid-19, it was all conducted online. Normally, the students would travel to and stay in Oxford for a week.
I really think giving teenagers non-academic, external learning experiences can help inspire them, build their confidence, and encourage them to aim that little bit higher when determining what they want to do when they leave school.